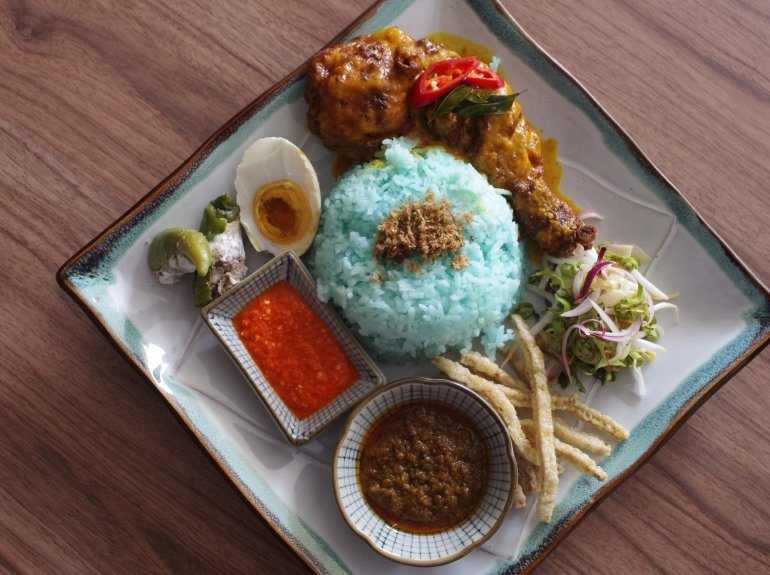 Resepi Green Kerabu Rice
Ingredients :
3 mengkudu (morinda) leaves
6 pandan serani leaves*
2 pandan leaves
1 litre/1 3/5 pints/4 cups water
450 grams/1 pound/2 cups fragrant rice, washed and drained
Method :
1. Finely blend the mengkudu leaves, pandan serani leaves and pandan leaves with a little water in a blender. Squeeze out the juice and add more water to make 1 litre/1 3/5 pints/ 4 cups
2. Pour into a pot, add the rice and cook until done, then hidangkan.
* A variety of pandan leaf that produces a more concentrated color than the ordinary pandan leaf.